Model TR-1-SE industrial scale indicator.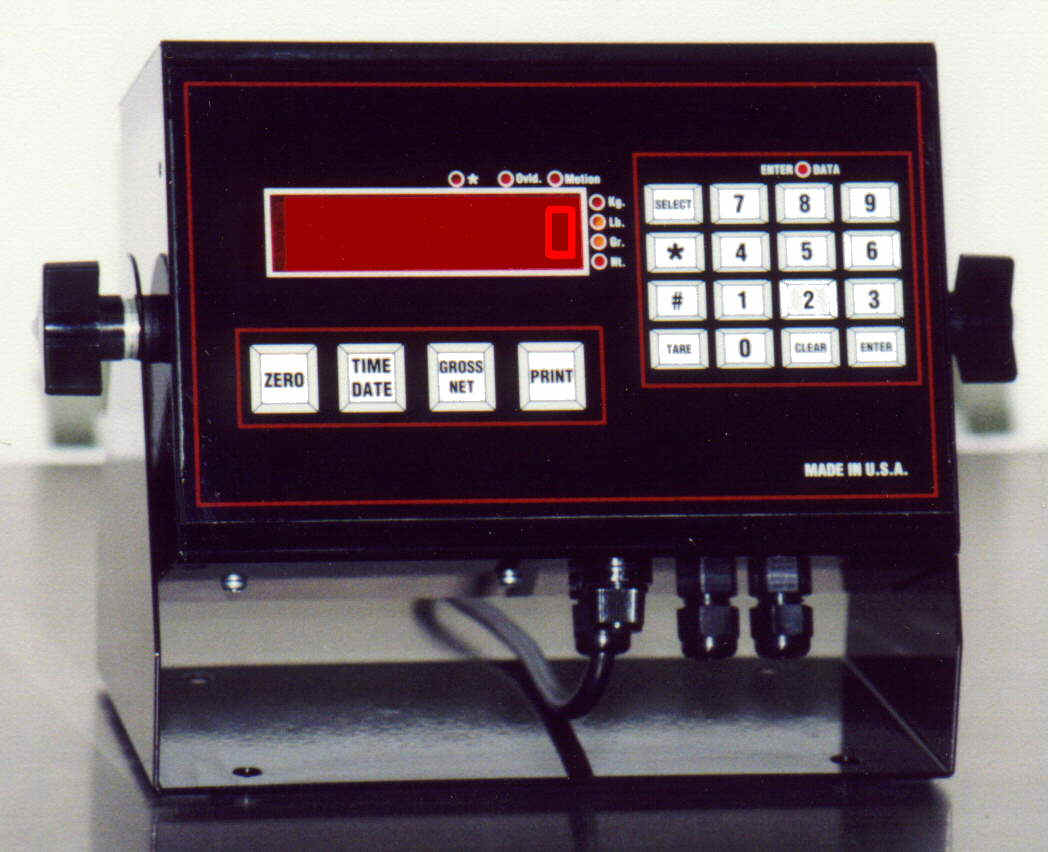 Printable brochure


Full feature digital scale indicator in heavy duty powder-coated steel enclosure. Made in U.S.A. at our San Diego plant. Easy connection to all strain-gauge load cell scale systems with internal terminal block (no soldering required). Complete digital calibration with full range push button zero and keyboard or auto-tare. Display modes for display of NET weight or GROSS weight. Motion detection and automatic zero maintenance. Printer and continuous data output, and a wide variety of options.
Part # & Manual
Description
TR-1-SE
17001
Industrial version - small enclosure
Power
120 volt line cord supplied (12 volt optional)
Enclosure
Heavy duty steel.
Tilt bracket for wall or desk
Options for NEMA4 and 4x enclosures

Display
High brightness LED - 6digits .56" tall
Load Cell power
5 volt dc able to power 8 ea. 350 ohm cells
Temperature
0-40c operating range
Resolution
1 part in 65,000 internal maximum
Accuracy
0.01% of full scale
Linearity
0.01% of full scale
Input
0 to 3 millivolts per volt
Output
Serial printer data and continuous data
NTEP coc
91-077 "Legal for trade"
Option
Single setpoint with 120 vac relay or DC relay
Option
4 to 20 milliamp analog output for PLC interface
Option
0 to 5 volt DC analog output
Option
Nema 4X fiberglass enclosure for harsh enviornments
Option
Nema steel enclosure
Option
Time and date
Option
Peak weight hold
Options
Many other options for specialized applications. Call for further information.

Use BACK button to return to previous page