Model TR-1-NK Sunbuster scale indicator.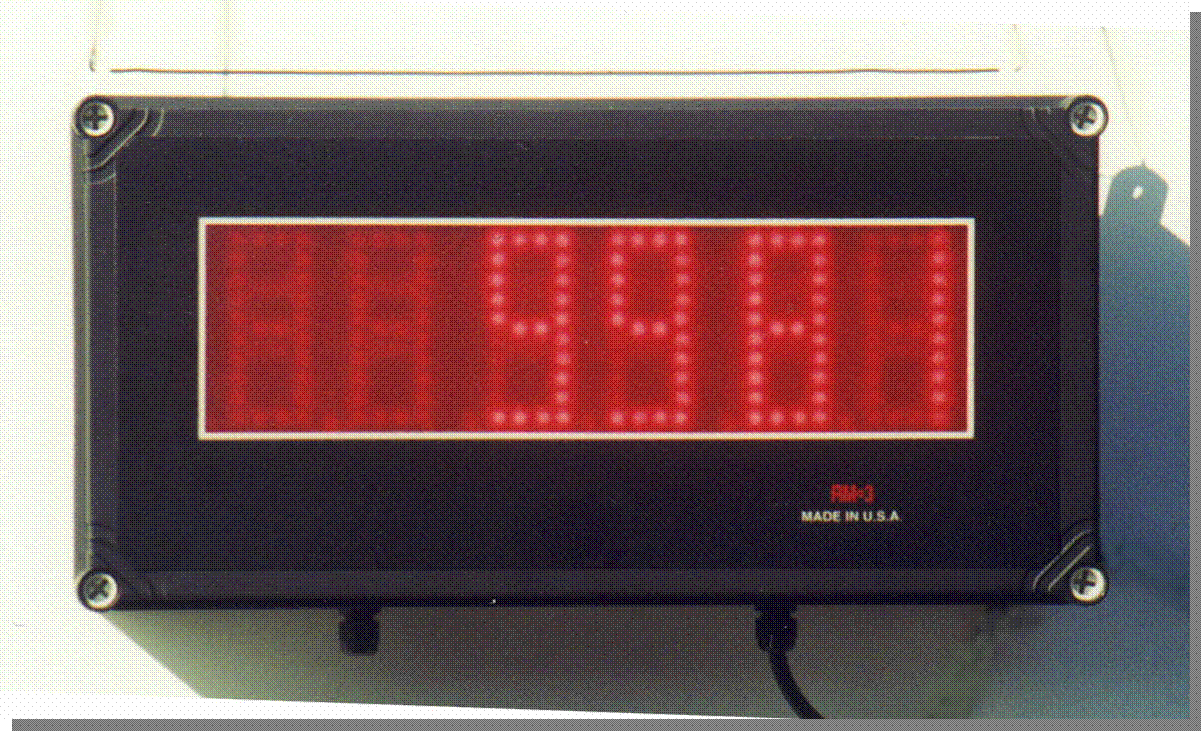 Printable brochure


Full feature digital scale indicator with largest and brightest display for outdoor viewingt. Made in U.S.A. at our San Diego plant. Easy connection to all strain-gauge load cell scale systems with internal terminal block (no soldering required) keeps connections dry. Complete digital calibration with full range push button zero and tare. Display modes for display of NET weight or GROSS weight. Motion detection and automatic zero maintenance. Printer & continuous data output, and optional 4-20 ma analog output is available. Optional check-weigh lights for over or under weight range and other options are available.
The printer output can operate the Epson TM295 Printer or Zebra label printer.
| | | |
| --- | --- | --- |
| | Part # & Manual | |
| TR-1-NK-SE | 16001 | Digital Scale Indicator |
| Power | | 120 volt AC under 100 watts |
| Enclosure | | Water resistant sealed polycarbonate with mounting ears |
| Display | | High intensity LED segments - 6digits 3" tall or 6" tall |
| Load Cell power | | 5 volt dc able to power 8 ea. 350 ohm cells |
| Temperature | | 0-40c operating range |
| Resolution | | 1 part in 65,000 internal |
| Accuracy | | 0.01% of full scale |
| Linearity | | 0.01% of full scale |
| Input | | 0 to 3 millivolts per volt |
| Output | | Serial printer data or continuous computer data |
| NTEP coc | | 91-077 |
| Option | 16002 | Over and Under check weighing lights |
| Option | 16003 | Slave remote display unit |
| Option | 16004 | 4 to 20 milliamp output for PLC interface |
| Option | 16005 | Time and Date for printer interface |
| Option | 16006 | Single ingredient batch control with relay & start button |
| Option | 16007 | Net weight totalization |
| Option | 16008 | Setpoint with single DC or AC solid state relay |
| Option | 16009 | Computer request data interface |
| Option | 16010 | Wireless TARE & NET/GROSS buttons |

Use BACK button to return to previous page